Why Become An ABA Therapist?
If you enjoy working with children and helping foster their growth and development, you should absolutely consider joining the field of Applied Behavior Analysis (ABA) therapy. You may not have heard of ABA before, and that is okay. For many, Applied Behavior Analysis is a new term but for those of us who love working with children, it can be like an old favorite sweater.  
ABA Therapy is a therapy that can work for all types of behaviors but it is currently a considered medically necessary treatment available to those diagnosed with Autism Spectrum Disorder (ASD) and we are here to change their lives for the better.
What Does ABA Look Like From Day to Day? 
As an ABA therapist, you will work one on one with a few different children throughout the day, focusing specifically on building their developmental skills. For example, you might work with one kiddo for a few hours in the morning, different kiddo in the early afternoon, and potentially a third kiddo in the late afternoon for a couple of hours. 
"I love that you are making a difference every day and getting to see the progress daily." – Brittney, RBT
You will work with a team of other behavior therapists and a Behavior Analyst supervisor  (or Board Certified Behavior Analyst, "BCBA") to support you on each child's program plan. As a team, you will collaborate to build new tools and come up with new activities to support the growth and development of your assigned kiddo.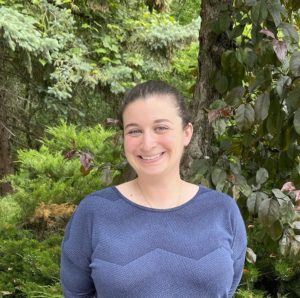 Some days can be harder than others working with any given kiddo, as we can all have rough days but you will always have a supportive team who is always there for you.  It's always good to remember that although a child may have a challenging day, you helped that kiddo work through one of their behaviors that helps that child access learning and be able to build a new skill. It is also really rewarding to be able to see that child's parents light up when they see and hear the amazing skills their child is developing all because of the treatment you are providing to their child. It really is work worth doing.
"Helping my child write their name to give to their parents is one of the most rewarding parts of my job" – Kaitlyn, RBT
But, What Does Training Look Like For Someone New To ABA?
Training is super important here at Epicenter! Your first two weeks will involve a lot of training by our management staff which will include some lectures and a lot of hands-on learning with kiddos as you shadow other RBTs. You will most likely meet the kiddos you will be working with by the beginning of your second week so that you can begin to build a relationship with your kiddos, their families, and your teammates.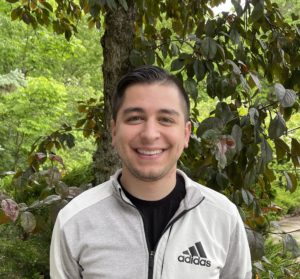 For more information on working in ABA, please do not hesitate to reach out to careers@epicenteraba.com or stay tuned for some more in-depth conversation about ABA Therapy in our next blog.